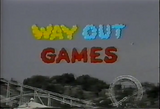 Aired
CBS Saturday Morning, September 11, 1976 - September 4, 1977
Run time
30 Minutes
Host
Sonny Fox
Origination
Magic Mountain Amusement Park, Valencia, California
Way Out Games was a game show.
Game Format
Edit
Every week, three different teams would compete in various athletic events and would earn points for winning an event. The team with the most points at the end of that day's show would come back on a later show to compete against other winning teams. Prizes and trophies would also be given to the winners.
There would be 17 weeks of regular competition, 6 weeks of Quarterfinals (with one Quarterfinal having only two teams), 2 weeks of Semi-Finals, and a Championship Final, with one match each week.
In the Championship finals, shown in April 1977, Oregon defeated Indiana.
International Versions
Edit
Merchandise
Edit
Episode Status
Edit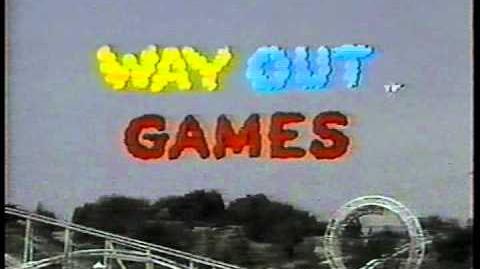 Ad blocker interference detected!
Wikia is a free-to-use site that makes money from advertising. We have a modified experience for viewers using ad blockers

Wikia is not accessible if you've made further modifications. Remove the custom ad blocker rule(s) and the page will load as expected.