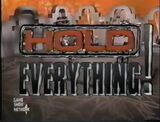 Aired
Syndicated, June 18, 1990 - August 17, 1990
Run time
30 Minutes
Host
Pat Bullard
Announcer
Larry Van Nuys
Origination
Santa Fe Communications, Burbank, California
Hold Everything! was a very short-lived hidden camera game show.
Game Format
Edit
Three celebrities competed in this summer snooze-fest. They were shown a series of hidden camera activities set up by the staff, and it's up to them to predict & learn how average people react. Correct answers scored points while incorrect answers lost points though their score never go below zero. The star with the most points donated $1,000 to his/her favorite charity. In the later part of the series (after Bruce Jenner showed a flaw in the original scoring), the rules were changed so that every point earned $100 for the celebrities' charities.
International Versions
Edit
Merchandise
Edit
Episode Status
Edit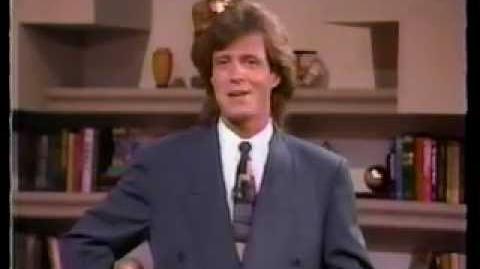 Ad blocker interference detected!
Wikia is a free-to-use site that makes money from advertising. We have a modified experience for viewers using ad blockers

Wikia is not accessible if you've made further modifications. Remove the custom ad blocker rule(s) and the page will load as expected.