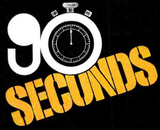 Proposed
1982
Run time
90 Seconds
Starring
Jack Anderson, Rex Reed, Jack Barry
90 Seconds was a proposed program that involved 90 second inserts that could be aired during news, talk, or magazine shows. Each insert featured one of three nationally-known experts: Jack Anderson, Rex Reed, or Jack Barry.
The Anderson segment featured reports and predictions gathered by his staff of investigative journalists. The Reed segment featured film reviews and commentary on the entertainment world. The Barry segment featured Jack answering viewer questions about any subject.
Trade Ads
Edit
Ad blocker interference detected!
Wikia is a free-to-use site that makes money from advertising. We have a modified experience for viewers using ad blockers

Wikia is not accessible if you've made further modifications. Remove the custom ad blocker rule(s) and the page will load as expected.